The Seattle market continued to be robust in August with 58% of listings sold at or above the listing price. This continued the pace from July 2020 and was well above the 35% level in August of 2019.   The month's supply of inventory for sale remains at a fairly tight 1.5.  Seattle is predominantly in a seller's market condition which requires a skillful offering approach for buyers.
One measure of strength in the Seattle residential real estate market is the percentage of houses which sold above their listing price. For June 2020, 38% sold above with a 5% median increase from list price. This compares to 34% in May and 33% in June 2019.  Of course, 20% sold at list price and 20% sold below list price but these were down from 24% and 23%, respectively from May. And, houses that sold below list price only had a median 2% drop from list price. This reflects a strong market with low supply and robust demand. So, this is great for sellers and requires a skillful process for buyers.   See data below from Windermere Real Estate: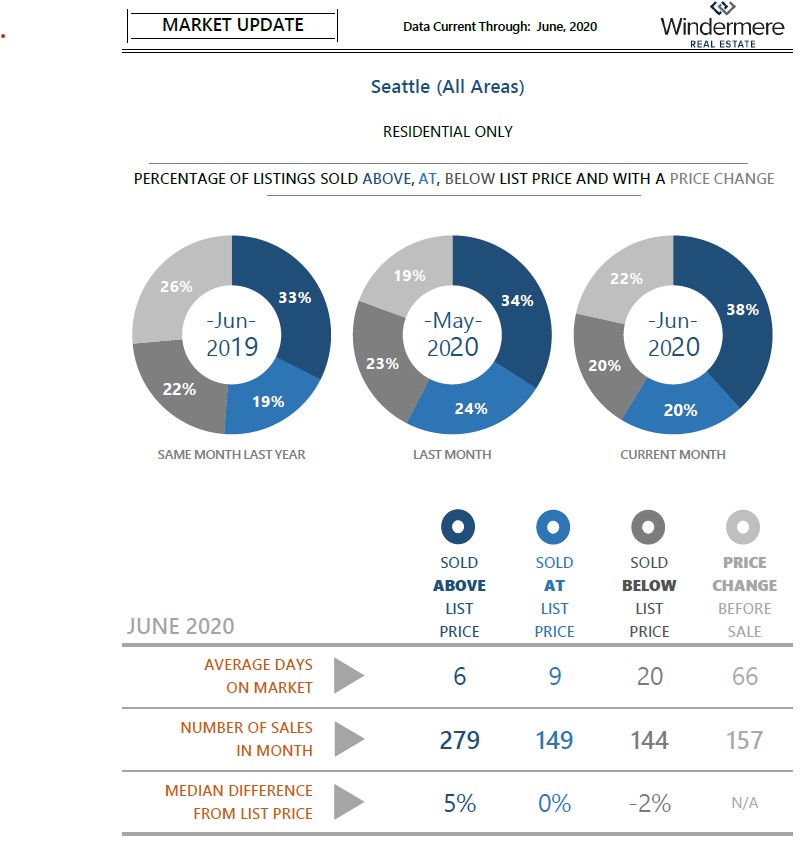 Note that 6 days on market for properties sold above list is fast. The ones that sold for below list is 20 days which, in a more long-term, normal market, would be expected for those that sold at list price.
Posted on July 16, 2020 at 4:17 pm
Colleen McCann
Posted in

Real Estate, Real Estate, Investment, Second Home, Renters, Vacation, real estate, pricing, values
Tagged

prices, pricing, Real Estate, Residential, Seattle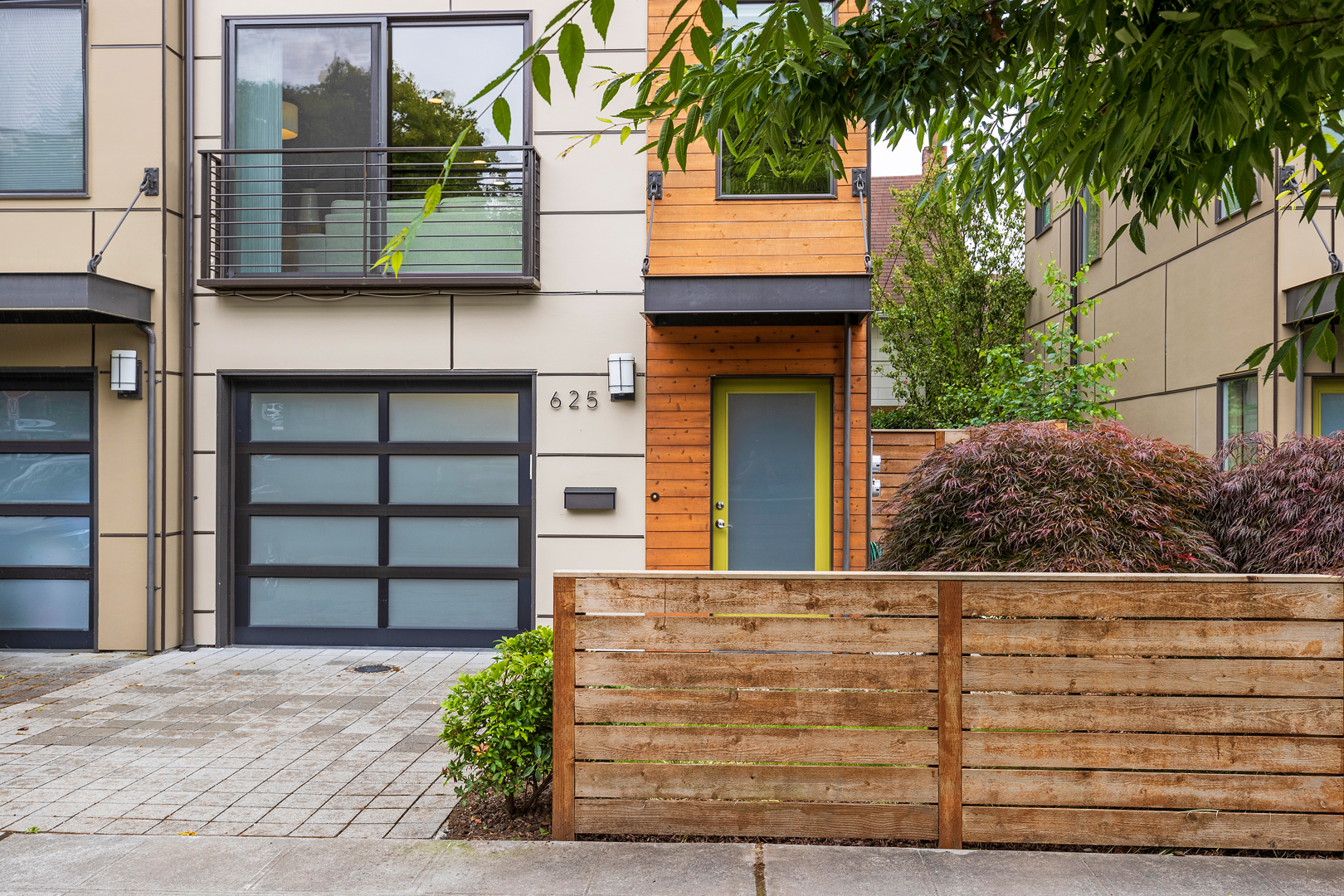 3 bedroom  3 bath Fremont town house on tree-lined street with great amenities!
Colleen McCann 206-510-6596
https://colleenmccann.com/listings/my-active-and-sold-listings
Posted on July 8, 2020 at 6:34 pm
Colleen McCann
Posted in

Community Discovery, Real Estate, Real Estate, Investment, Second Home, Renters, Vacation, real estate, pricing, values
Tagged

Fremont, Real Estate, residence, Seattle, townhome