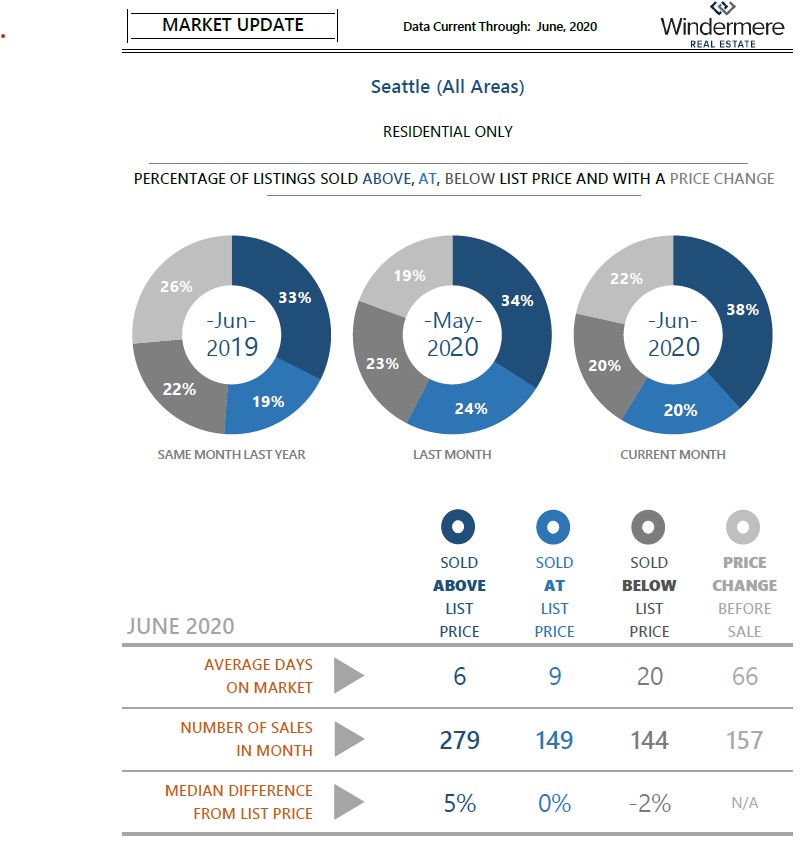 One measure of strength in the Seattle residential real estate market is the percentage of houses which sold above their listing price. For June 2020, 38% sold above with a 5% median increase from list price. This compares to 34% in May and 33% in June 2019.  Of course, 20% sold at list price and 20% sold below list price but these were down from 24% and 23%, respectively from May. And, houses that sold below list price only had a median 2% drop from list price. This reflects a strong market with low supply and robust demand. So, this is great for sellers and requires a skillful process for buyers.   See data below from Windermere Real Estate: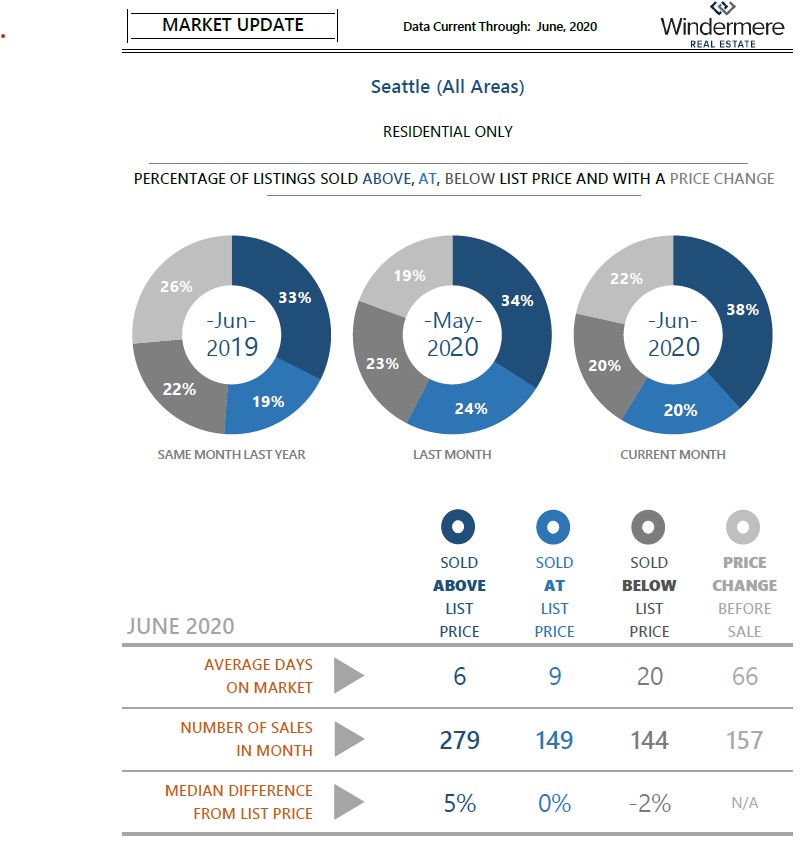 Note that 6 days on market for properties sold above list is fast. The ones that sold for below list is 20 days which, in a more long-term, normal market, would be expected for those that sold at list price.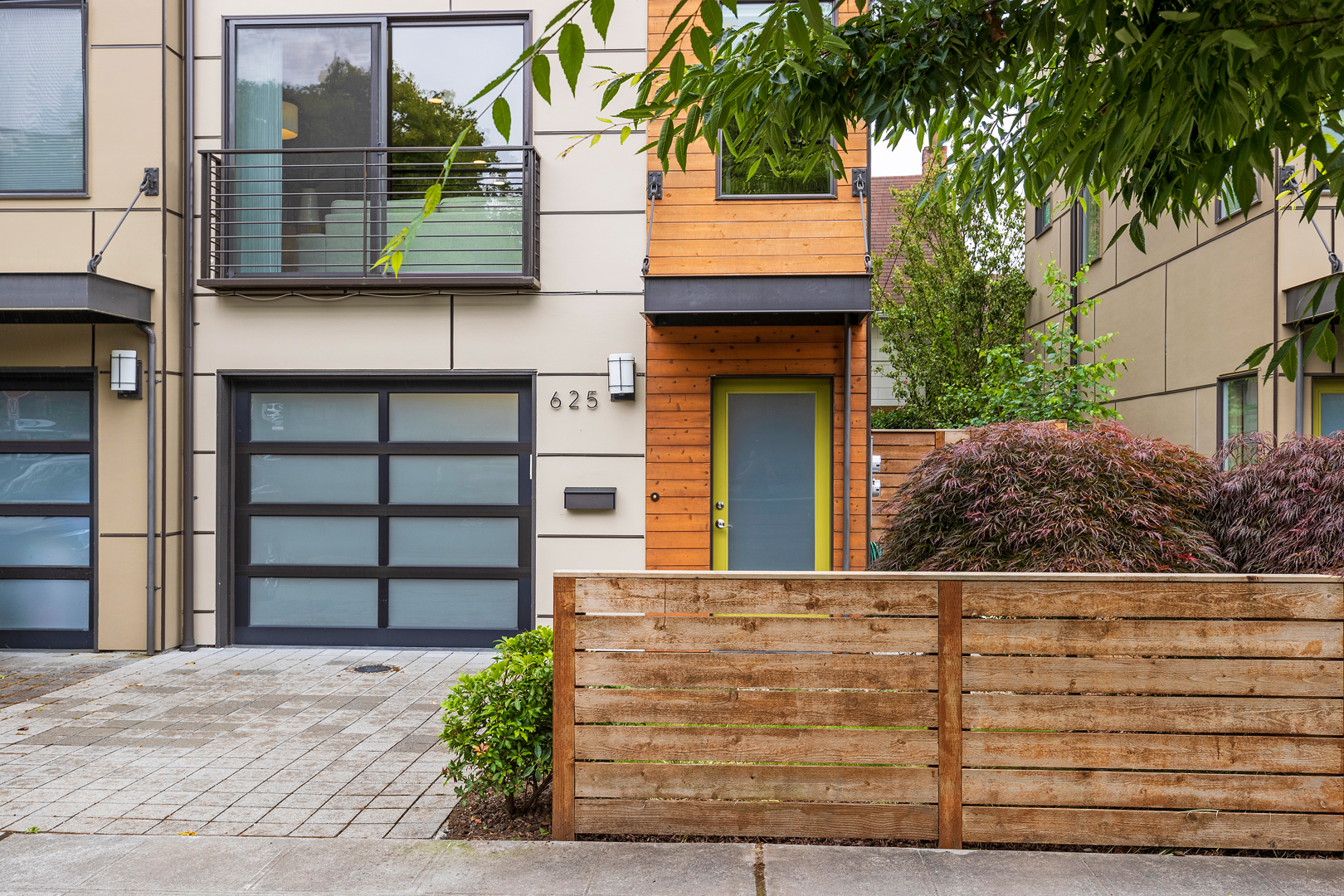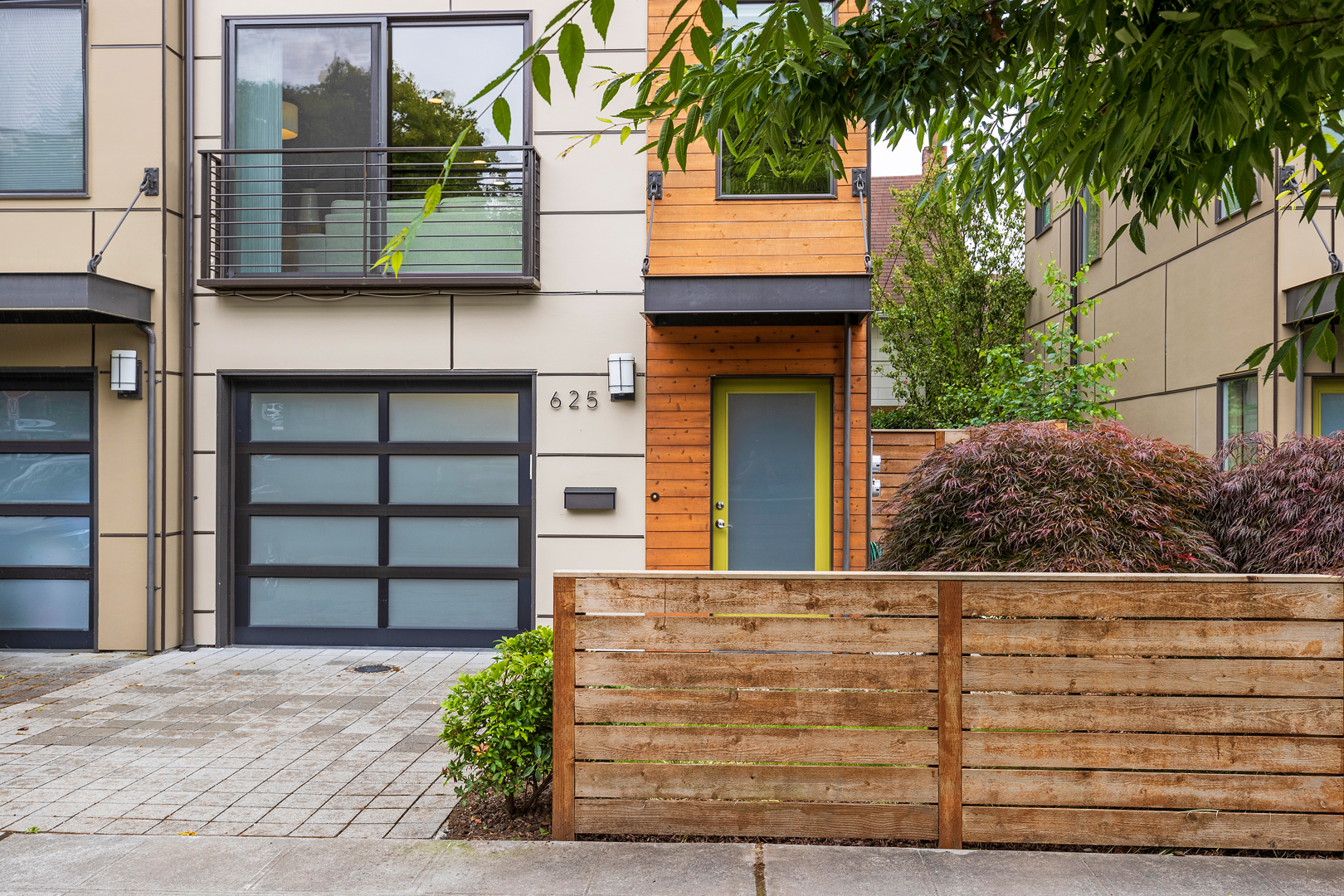 3 bedroom  3 bath Fremont town house on tree-lined street with great amenities!
Colleen McCann 206-510-6596
https://colleenmccann.com/listings/my-active-and-sold-listings